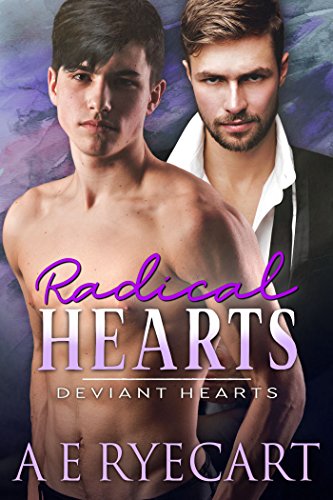 Rating: 5 of 5 stars
With "Radical Hearts" we get the second book in the "Deviant Hearts" series by A.E. Ryecart. I totally loved the first book "Captive Hearts" and was  thrilled to read that this second installement contains the story of Lee. You don't have to read the first book to enjoy the second – but in my opinion you really should

First of all, the first book is just an amazing and absolute wonderful story, but more important, it shows the darker sides of Lee's former undercover job which let to his descision to leave the police. This knowledge helps to understnad the present Lee much easier!
Lee and his counterpart Dominic both are really great and loveable. As always with this author we don't have plain or stereotypical characters, both men come with strengths as well as flaws. And both have depths and secrets.
The main part of the book is about the developing relationship between Lee and Dominic, but we also have some elements of action and suspense. These parts are well dosed and don't distract from the actual heartwarming romance.
I absolutely enjoyed reading this book and I can't wait for the next installment